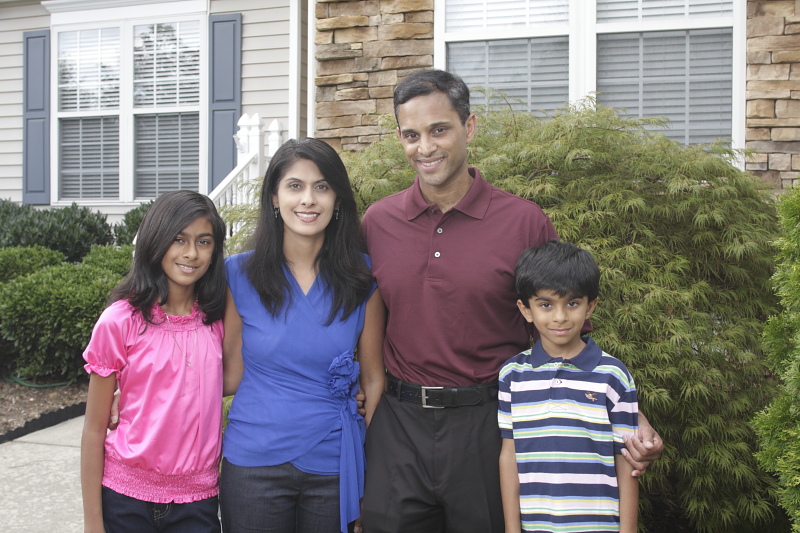 Steve Sandeep Rao, a native of Charleston, West Virginia, serves as Mayor Pro Tem for the Town of Morrisville. Elected in 2011, and re elected in 2013, Mayor Pro Tem Rao became the first Indian American elected official in Wake County and the Triangle region in 2011, and the first one re elected in 2013.
He serves as a Delegate to the Triangle J Council of Governments, where he co- chairs the Smart Growth Committee and serves on the CORE and Cary Join Task Force Committees. He also serves as an ex officio member of the Morrisville Innovation Foundation.
Steve graduated from Emory University in 1992 with B.A. in political science. From 1991 to 1992 he was a Carter Center Fellow working for the late Dr. Robert Pastor, National Security Council director for Latin American and Caribbean affairs under President Jimmy Carter. In 1995 Steve earned his J.D. from the West Virginia University College of Law. He is also a 2009 graduate of the prestigious Institute of Political Leadership Fellows Program
Steve is committed to increasing state and county investment in small businesses. He is a charter member of TiE Carolinas, a local chapter of TiE Global, an international mentoring organization for entrepreneurs. In 2007, Steve worked with the TiE Carolinas leadership to help organize a Business Mission to India, and has developed relationships with Indian multinationals looking to invest the southeastern United States.
Steve was a champion high school tennis player at the St. Andrews School in Middletown, Delaware.  He won the 1987 Delaware State Tennis Championship Title in first singles and was selected for the Prince Academic All-American High School National Tennis Team in 1988.
Steve is a fifteen-year resident of Morrisville. He and his wife, Komal Parekh, have two children, Sonia and Rayan.