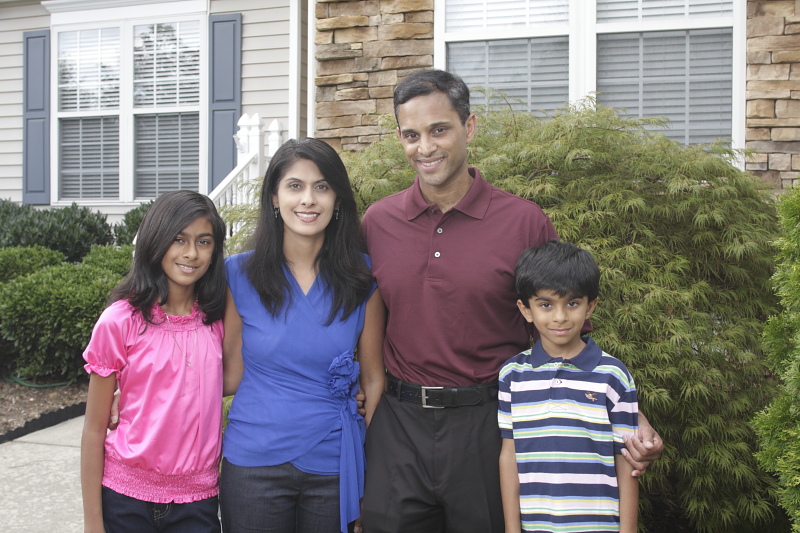 Steve S. Rao, a native of Charleston, West Virginia, is serving in his third term as an At Large Member of the Town Council in Morrisville, NC in Wake County. He served as Mayor Pro Tem from 2015 – 2017.  He is a Senior Business Development Executive at Alphanumeric Systems, a global tech company headquartered in Raleigh.
Elected in 2011, Councilman Rao became first Asian American elected official in North Carolina and the Triangle region and the first one re elected in 2013. He was re-elected on Nov 7, 2017 and sworn into his third term on Dec 12, 2017 by North Carolina State Senator Jay Chaudhuri.
Council Member's Rao great grandfather, U Rama Rau, served as the Speaker of the House in the state of Tamil Nadu (British India) in the 1930's and left the Parliament to join Gandhi's civil disobedience Movement.
He serves as a Delegate to the Triangle J Council of Governments, Co- Chairs the Triangle J Smart Growth Committee, is an Ex Officio Board Member of the Morrisville Innovation Foundation and serves as a member of the Triangle MLK Committee. In 2017, Council Member Rao was named as a Member to the New American Economy, a bi partisan coalition of Mayors and Business Leaders, focused on achieving comprehensive immigration reform.
He also is a Political Commentator and Radio Host on Choice 92.1 FM, a radio station which serves listeners in all of Wake County, Durham, Wilson, Henderson, Greenville and Rocky Mount.
During his past eight years in office, he has lead efforts to start a growing Entrepreneurship Program in Morrisville, English as a Second Language classes, has worked aggressively with the NC Dept of Transportation and Council to bring over 90 million of transportation investment to Morrisville in the next ten years and is launching Smart City and Open Data Initiatives.
He received a BA from Emory University in Political Science where he played collegiate tennis and a JD from the West Virginia University College of Law and resides in Morrisville with his wife. Dr. Komal Parekh and children Sonia, 16 and Rayan, 12.