From the News and Observer: http://www.newsobserver.com/news/local/community/cary-news/article69715382.html
"By Henry Gargan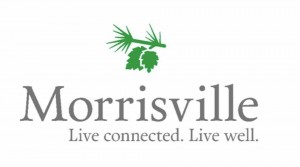 The Town Council has been trying since last summer to agree on an update for the town's branding scheme and made progress on March 22, after narrowing down a group of revised logos.
Council members reviewed six new designs for a town branding scheme in a presentation from design firm Mottis and whittled that list down to three.
The council has been debating whether to spruce up its existing brand, which some council members are fond of, or go for a complete overhaul.
While discussion occasionally has been contentious, with members rejecting previous logo proposals, they focused much of their discussion Tuesday on the presence of pinecones in the logo. The council seemed more pleased with the designs presented than it had with previous suggestions.
The three finalists include one pinecone-based design and two more modern approaches centered around a lowercase "m."
The first design presented was received most favorably, in part because it includes two pinecones; the existing town logo contains only one.
"I'm glad our pinecone has a friend in that design," Councilwoman Vicki Scroggins-Johnson said. "I appreciate your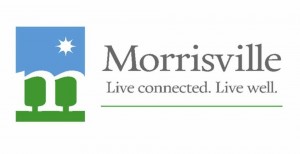 consideration of the pinecone, because I have been a pinecone enthusiast."
The other two preferred by the council use a lowercase "m" to convey the town's desired image as an ideal destination for both business and family life. One suggested two small trees formed by the letter, while the other used a silhouette of a family with a small child to form the m's arches.
But the other proposals were turned down because of how the pinecone was implemented. Two proposals were rejected, for example, because they were seen as interpreting the town's current pinecone motif too broadly.
One was largely panned by the council, who suggested its pinecones were depicted too abstractly and could be easily misidentified as leaves. Mayor Mark Stohlman, who worked as poster designer for a brief period after graduating from college, said it reminded him too much of Air Canada's logo, which is a maple leaf inside of a circle.
Council members praised another design, which included two pine trees rather than pinecones, for implying values such as rootedness and connected growth, but it, too, was ultimately dismissed for taking too many liberties with the pinecone concept.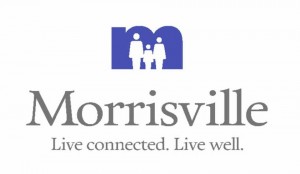 "If we were a tree city, this would be a really good fit," Councilman TJ Cawley said. "We have trees, but it's not one of our stated missions to be known for them."
Mottis, represented at the meeting by Melinda Walker and Shari Becker, also introduced a new tagline for the town – "Live Connected. Live Well." – that was well-received. It would replace "The Heart of the Triangle" in Morrisville's primary branding.
But mayor pro tem Steve Rao said he likes how the original tagline signifies the town's convenient location and proximity to Research Triangle Park, and suggested the town continue to use it in its literature.
"I've been looking at 'Heart of the Triangle' on my business cards all day, and I don't want to let go of it," he said.
Stohlman said the council wants to give Councilman Satish Garimella, absent from Tuesday's meeting, a chance to review the designs, but said he expects a final vote on the matter by the end of April, if not earlier.
Gargan: 919-460-2604; @hgargan"
by